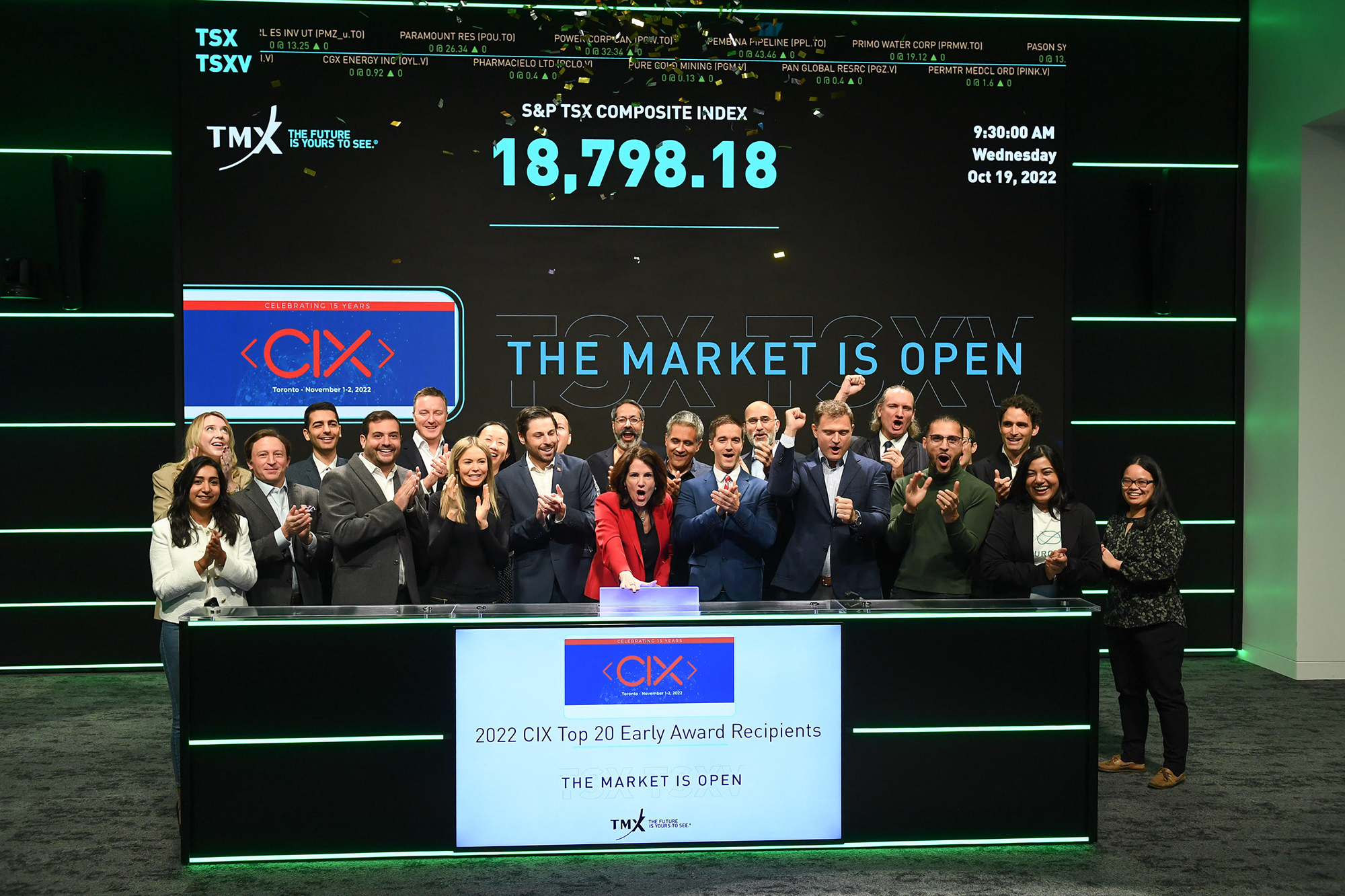 SAVVYY was invited to be part of the TMX market opening for the Toronto Stock Exchange for Wednesday October 19th, 2022. 

Our Co-founder and Co-CEO, Norm Cappell, joined Lauren Linton, Executive Director of CIX Summit and other founders of the 2022 CIX Top 20 Early award recipients, along with Dani Lipkin, Managing Director, Global Innovation Sector, Toronto Stock Exchange, to celebrate the CIX award winners and to open the market.  
The video of the market opening is below. 
SAVVYY is a CIX Top 20 Early award winner, recognized as one of the Canada's most promising scaling technology companies. 
We're looking forward to taking part in the CIX Summit in Toronto Nov 1-2, 2022.